Well, the results are in and the winner of your favorite new Dream World Pokemon is (unsurprisingly) Magic Guard Alakazam!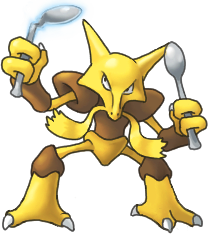 Runner up was Prankster Sableye, with ~ 40% of the vote.
And in last place (and the only other Pokemon to receive votes) was none other than Baton-Passing, Tail-Glowing, Prankster Volbeat.
Be on the lookout for each one of these in the RU and UU tiers, each possessing their own
unique niche
. I can't wait to see what new Dream World abilities will be released next. Until next time!
Be sure to vote on my NEW POLL, beginning today!!! [Oct. 16, 2011]